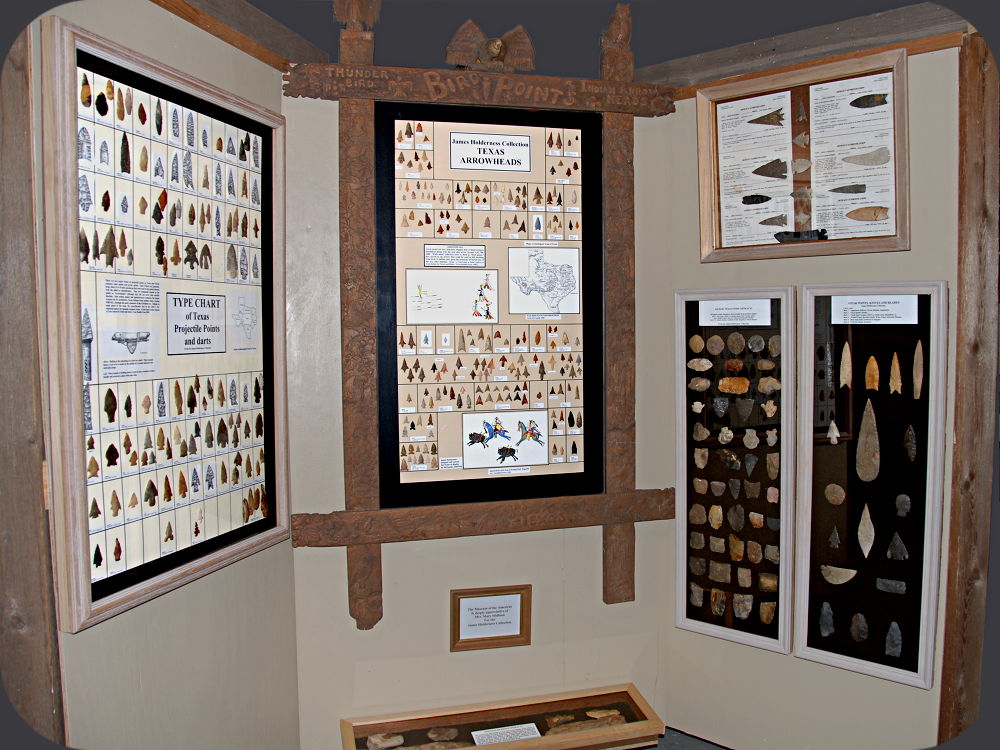 Currently, there are three recognized Indian Reservations in Texas, The Alabama-Coushata Reservation near Livingston, the Tigua Reservation was of El Paso, and the Kickapoo Reservation in Eagle Pass. Formal recognition of all three reservations dates from the latter half of the twentieth century. The Alabama and Coushata Indians, though of slightly different linguistic stock, were both part of the greater Creek Confederation and settled in Texas over a period of years prior to the time of Texas Independence; clear distinctions existed between the two peoples until 1960 when intermarriage and assimilation erased any sharp distinction; federal recognition of the tribe (BIA) ended in 1955 when the State of Texas extended recognition.
The Tigua, the only pueblan Indians in Texas, settled in the deserts east of El Paso by the time of and following the Pueblo Indian Revolt of 1680 in New Mexico; the reservation which has now been virtually engulfed by the expansion of the city of El Paso to the east has had reservation status since 1968. The Kickapoo are an Algonquin group which settled first in Oklahoma and later moved to northern Mexico; having straddled the border for over a hundred and fifty years, the tribe was recognized by the United States government in 1983.
The Museum of the Americas devotes an entire section to these peoples. The Museum of the Americas collection is representative of the crafts produced by the Alabama-Coushatta during the last half of the twentieth century. The museum on the Livingston reservation, regrettably, was consumed by fire in the late 1990's; the Tigua Museum in El Paso does have some pre-historic pieces, but other than that, the artifacts displayed in that museum are either from the original New Mexican pueblo (the Pueblo of Isleta) or created since the Tigua attained reservation status; Kickapoo crafts have only marginal recognition in Texas. Hence, the Museum of the Americas collection has some significance.
---